Infant Classroom – The Ocean Room (6wks – 12 months)
We realize that young infants thrive on the warmth and caring from a close relationship with caregivers. This security prompts infants to explore and begin to shape their identity. It is important for babies to create bonds with caregivers and for the caregiver to become extremely in–tune with the baby's needs. Our staff have many years experience working with infants and are very dedicated to getting to know each infant individually to exceed their needs.
A baby's brain is a work in progress. The outside world shapes its development through experiences that a child's senses — vision, hearing, smell, touch and taste — absorb. The development of a child's brain holds the key to the child's future. Our teachers use touching, talking, reading, smiling, singing, counting and playing with children will help a child's brain develop and nourishes the child's potential for a lifetime.
Daily reports are provided to parents on each day went. We feel it is extremely important for parents to be able to closely track feedings, nap times and diapering schedule for infants.
Infant Room Daily Guide: (Click Here)
What to bring for your infant:
The Academy provides a crib for each child.
We ask you to bring the following:
– bedding bag- crib sheet, blanket and lovie (bag will be returned at the end of each week to be cleaned),
– 2-3 clean changes of clothing (weather appropriate),
– diapers and wipes
– pacifier (as needed)
– bottles
– milk (formula or breastmilk- enough for the day/week)
– older infants: baby food (purees, finger foods)
Stephanie Moyer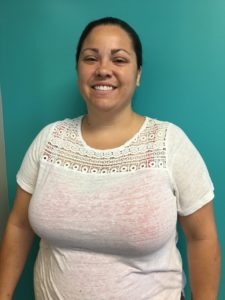 Lead Teacher – Infants
I graduated from Rivier College in Nashua, New Hampshire in 2008 with a Bachelor's Degree in Human Development/Early Childhood Education/Special Education. During my time at Rivier College, I worked with children between the ages of birth and 3rd grade.
Establishing a relationship of trust is the most important tool we can use to enhance growth and development of our infants! We do that through exceeding the babies' needs by showing them that we are there for them, to nurture, comfort, play and learn!
I had 3 years experience in an Infant classroom in Manchester, NH before starting at The Academy 5 years ago.
Melissa Harmon-Maley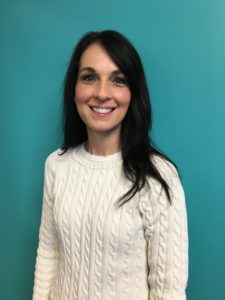 Co-Teacher Infants
I was born and raised in Maine. I reside in Windham. I am married, with one son of my own, and two stepsons. I have been dedicated to childcare most of my life, working as a nanny to centers large and small.
I also have a Diploma in Medical Assisting and a Personal Support Specialist (PSS) Certificate. Although I have worked with all ages from infants to the elderly, I feel the infants are my niche. I love to nurture them and watch them grow. I am so excited to be a part of your babies first year!
In my spare time, I enjoy spending time with my family and friends and photography.
Sue LeRoux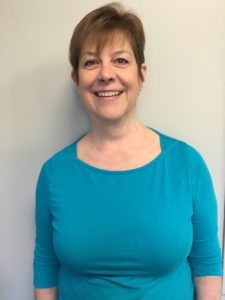 Co-Teacher- Infants
My degree is in Business and I have additional schooling in Early Childhood Education.
I moved to Saco in 2013 after living in Durham, NH for 16 years. During those years I was a full time mother of two daughers who are now grown and living on their own. I worked in a child care center in Portsmouth, NH for 7 years, which has given me the opportunity of caring for and nurturing many pre-school children.
I have enjoyed working at The Academy since October 2014. I started in the Farm room with the 1 year olds and moved to the Ocean room in March 2016. I love caring for the infants!