Preschooler Classroom – The Town Room (4 – 5 years)
At The Academy, we realize that a child-scaled environment increases children's interest and concentration, and it delays boredom. Your child will spend their day actively learning in our many centers focused on play in the creative arts corner, sensory tables, creative building, pretend play and so much more! Our teachers are fouled on preparing each child individually for kindergarten by evaluating our preschoolers to assess their developmental status. Academics within the subjects of writing, language arts, math, science, social studies, and physical education are all integrated in thoroughly throughout the day.
Not only do we use creative and positive redirection as our main form of discipline and guidance, but we also address the unwanted behaviors directly to ensure the children understand which behaviors are acceptable and which are not. Our teachers are excellent communicators and are always searching for ways to show children how to properly communicate their feelings/needs, to lessen the amount of physical confrontations that may occur. This creates a greater understanding of how social interactions work and the child gains self-confidence and independence.
Our teachers provide parents with a daily report on each child's activities throughout the day and pay special attention to ensure the parents feel informed as to how their child's day went. We know it's difficult to be away from your child but being able to discuss with them activities they have done earlier that day is a great way for you to connect and for them to re-teach, what they have been taught.
We work with you to create a solid foundation of academics and a love for learning to begin their elementary years in either public or private kindergarten setting.
Preschooler Daily Guide: (Click Here)
What to bring for your preschooler:
We ask you to bring the following:
– bedding bag- crib sheet, blanket, small pillow and lovie (bag will be returned at the end of each week to be cleaned),
– clean changes of clothing (weather appropriate, 2 changes of clothing for those potty training),
– lunch in lunchbox with ice pack (If not participating in our Lunch Program)
Meagan O'Leary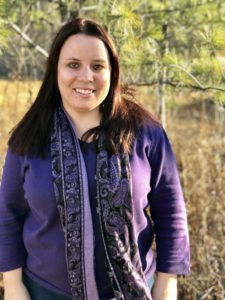 Lead Teacher – Preschoolers
I am a born and raised Mainer and have worked with kids in varying jobs for over 20 years.
I have my Bachelor's Degree in Health Sciences with a certification in Early Childhood Special Education as well as my Master's Degree in Occupational Therapy from UNE.
I have been a preschool teacher for 11 years in a variety of settings including operating my own in-home childcare, working in centers and in special-purpose programs with special needs preschoolers. I have a unique background in OT and quickly learned my passion was in educating young children to be independent and curious learners.
I love working with all the families to prepare their children for kindergarten!
Elena Kiyanitsa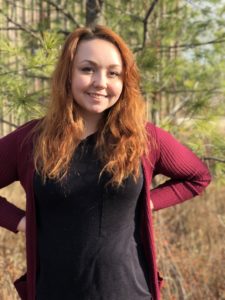 Co-Teacher – Preschoolers
I started working in the Childcare field when I was a senior in high school in 2011. Since then, I have earned my Behavioral Health Professional certification and Associate's Degree in Early Childhood Education from Southern Maine Community College.
My field experience coupled with my education fuels my passion for the appropriate care and education for young children. I love singing, laughing and goofing off with all the kiddos!
I'm a first generation citizen, my parents immigrated here as refugees from the USSR. I have ten siblings and twelve nieces and nephews. I love having a large family!
I have been at The Academy for over a year now and love watching your children grow and learn!
Sarah Raymond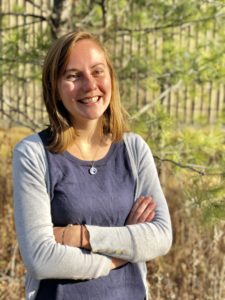 Co-Teacher – Preschoolers
Originally from Massachusetts, I came to Maine to attend UNE. I graduated in the spring of 2017 with a major in Animal Behavior and minors in Education and Environmental Science, with hopes to some day teach kids about the environment and conservation.
Seeing kids grow and learn has always been a passion of mine. This passion has led me to working at a children's museum, leading an after-school science program, doing talks for field trips at the Maine Wildlife Park, and now to working at The Academy! I look forward to spending my days helping your preschoolers develop as they prepare for kindergarten!