Early Preschool Classroom – The Forest Room (3 year olds)
As an early preschooler, your child will begin to explore their independence more in a larger classroom environment, with plenty of opportunity for expanding their social skills, vocabulary, team building, caring, all while learning their academics in a fun and exciting manner! They have a structured schedule to promote learning throughout the day.
Our teachers are excellent communicators and are always searching for ways to show children how to properly communicate their feelings/needs, to lessen the amount of physical confrontations that may occur. We believe in using "I statements"; "I'm sad because she took my toy." We find that repetition and consistency with these statements is helpful for children to express what it is that they may be feeling and why, and then creates a platform for conflict resolution skills to build upon. These skills start rather simplistically, and as the child becomes more in tune with their feelings and environment, the "I statements" and the conflict resolution process become more complex. This creates a greater understanding of how social interactions work and the child gains self-confidence and independence.
Most 3 year olds are potty-trained but if they aren't, we will work with parents and families to ensure we support each other to help each child gain confidence and the skills to use the bathroom independently.
Parent communication is high priority for our staff. Our teachers provide parents with a daily report on each child's activities and pay special attention to ensure the parents feel informed as to how their child's day went.
Early Preschool Daily Guide:(Click Here)
What to bring for your early preschooler:
We ask you to bring the following:
– bedding bag- crib sheet, blanket, small pillow and lovie (bag will be returned at the end of each week to be cleaned),
– clean changes of clothing (weather appropriate, 2-4 outfits)
– pull-ups as needed
– lunch in lunchbox with ice pack (If not participating in our Lunch Program)
Lilli Atcheson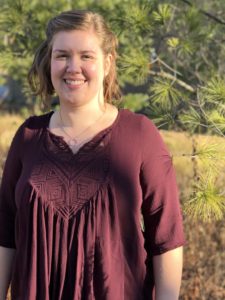 Lead Teacher- Early Preschoolers
I graduated from college with my Bachelor's Degree in Communications from Bridgewater State University in Massachusetts. I have held numerous professional positions in the customer service field since completing my degree, but I have always had a deep connection with children and feel this is my true calling. Working in a daycare has allowed me to discover my passion in teaching.
I started at The Academy in March 2016. I love teaching in the Forest Room! I care for the children in my class with love, respect, kindness, and patience. I feel that this age group benefits greatly from learning through play. We enjoy several hours of free play on the playground, in the gym and in the classroom each day. I find that when we actively engage children during play, there are many opportunities for learning. My primary goal is to help your child to become a more independent person. At this age children are learning so many new things about the world around them and their place in that world. I will challenge your child to be an independent person each day with tasks such as putting on their own shoes, zipping up their coat, and cleaning up after themselves. In the Forest Room we also hold daily learning centers where we develop our grasp of numbers, letters, logical and creative thinking, and fine and gross motor skills.
Morgan Sargent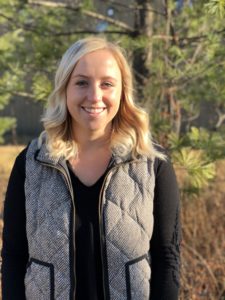 Co-Teacher – Early Preschoolers
I graduated from The University of Maine in May of 2017 with a Bachelor's Degree in Psychology with a concentration in Abnormal/Social development and minors in Sociology and Legal Studies. I spent all four years of college volunteering for The Make-A-Wish Foundation and Dance Marathon for Children's Miracle Network. The courses and volunteer work I took part in throughout college are what helped me discover that I wanted to work with children!
I have spent several years babysitting and have always been surrounded by children in my family. I love being such an important part all of the children growing in a safe and fun environment! The early preschoolers here at The Academy are so much fun!
Kylie Grandjean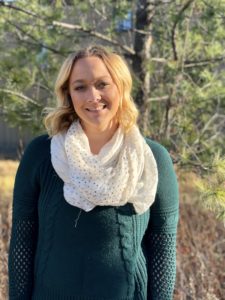 Co-Teacher – Early Preschoolers
I graduated from the USM in 2016 with a Bachelor's Degree in History and a minor in Education. I am originally from upstate New York but fell in love with Portland during my time in college. I have been working in Early Childhood Education for 4 years and have enjoyed volunteering for programs such as America Reads and The Portland Mentoring Alliance.
Working primarily with toddlers over the last 4 years has taught me the value of patience and taking life one step at a time. I hope to promote a positive learning environment in every classroom I work in, and show children that there are always new opportunities to look forward to!
I started with the skilled toddler group at The Academy and moved into the early preschool classroom in the fall of 2017!